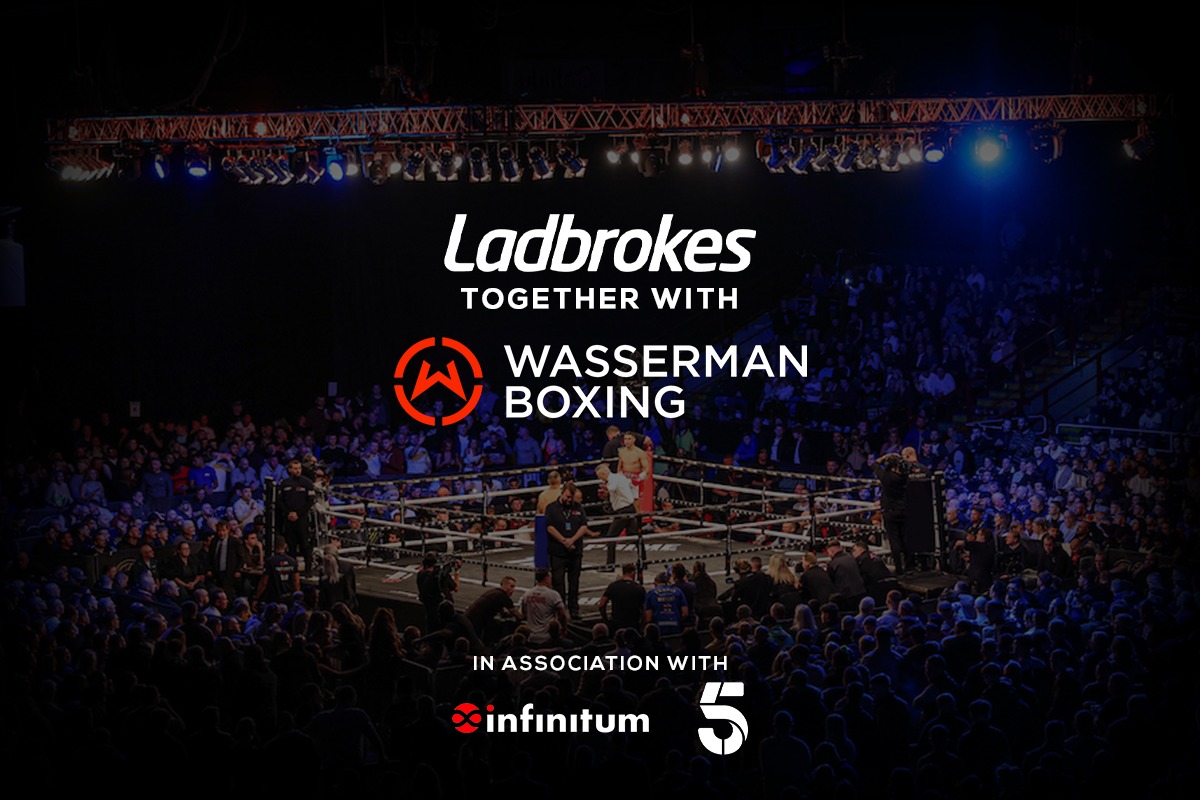 Wasserman Boxing Announces Partnership With Ladbrokes To Deliver More Free-To-Air Fight Nights Live On Channel 5 In Association With Infinitum Entertainment
Wasserman Boxing today announces an exciting new partnership with Ladbrokes, offering the public more free-to-air fight nights to be broadcast live on Channel 5, delivered in association with Infinitum Entertainment.
The deal between Ladbrokes, Wasserman Boxing, Channel 5 and Infinitum Entertainment will see a minimum of six free-to-air fights take place in 2023 featuring some of the biggest names in British boxing.
Wasserman Boxing's 2023 schedule kicks off with a huge World Title fight for Manchester boxer Lyndon Arthur, who takes Argentina's Braian Nahuel Suarez for the IBO World Light Heavyweight Championship on Friday March 24 at the University of Bolton Stadium, followed by a must win contest for Harlem Eubank, who will be looking to establish himself as the latest star name from his famous fighting family when he returns to London's legendary York Hall to take on Mexico's Christian Uruzquieta on Friday March 31.
"Ladbrokes is one of the world's leading entertainment brands and we're delighted to be working with them to bring first class, free-to-air boxing to British public," said Wasserman Head of Global Boxing, Kalle Sauerland. "We have an action-packed schedule planned for 2023, that is going to see huge fights, big names and upcoming stars all feature, live and free on Channel 5."
Kelly Rose, Head of Brand Marketing at Ladbrokes commented: "We're thrilled to partner with Wasserman Boxing bringing entertaining, top-drawer free-to-air fights on Channel 5 in 2023. It's going to be an incredibly exciting year ahead and we can't wait for the knockout action to get underway."
"Infinitum are delighted to be working with Wasserman, Channel 5 and Ladbrokes to deliver another year of free-to-air boxing. The stable of boxers is incredibly exciting and we're looking forward to delivering some great nights of live boxing all free to the viewer," said Damon Letzer, Director at Infinitum Entertainment.
Tickets for Arthur-Suarez and Eubank-Uruzquieta are on sale now.