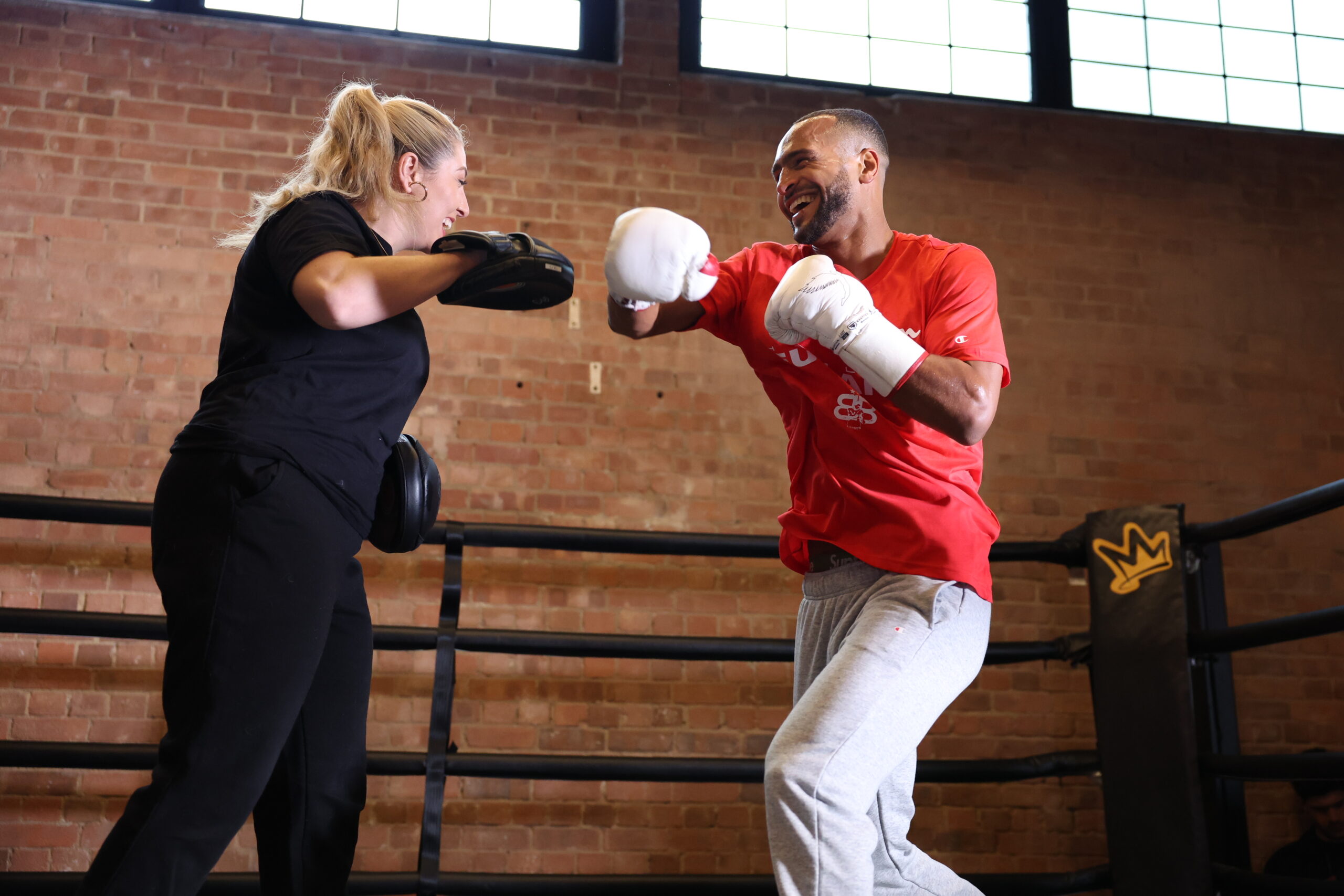 The Apprentice winner Marnie Swindells opens gym for Harlem Eubank workout
Harlem Eubank was today put through his paces by a boxing businesswoman who has just gone toe-to-toe with Lord Alan Sugar – and won! 
Unbeaten super lightweight star Eubank was invited to Bronx LDN by founder, and this year's The Apprentice winner, Marnie Swindells.
Harlem staged his Media Day and Open Workout at the brand-new Camberwell gym in London, as he closes in on his fight with Christian Uruzquieta on Friday night at York Hall, live and free-to-air on Channel 5 from 10pm.
Eubank headlines the latest Wasserman Boxing show, brought to you in association with Ladbrokes, Numan and Infinitum Entertainment, with heavyweight destroyer 'Magic' Matty Harris leading a brilliant undercard.
Harris joined Eubank and German super welterweight puncher Abass Baraou at Bronx LDN, Swindell's flagship gym and the first in a series she plans to open, after winning Lord Sugar's £250,000 investment on the hit TV show.
Marnie is packing a punch in the business world but was once a formidable fighter, twice winning gold at the prestigious amateur tournament, the Haringey Box Cup.
And she lent her expertise to take Eubank on the pads to help the 16-0 stylist put the finishing touches to his preparations for Friday night's crunch showdown with Uruzquieta.
Harlem Eubank said: "Uruzquieta is coming to fight, coming to win and coming to try and upset the odds. But I am ready to show the people what I can do.
"Those other fights that people are talking about, such as with Dalton Smith, there has definitely been talk of them and they are fights I definitely want. They are big fights and I think they can happen, I'm excited for them.
"But Uruzquieta is a tough threat, and he is coming to derail those plans, but I am going to put on a performance on Friday night."
Marnie Swindells said: "Bronx LDN is a brand-new gym in South East London, and my whole mission is to get more people into boxing gyms and understanding that magic happens here and opening boxing up to the whole world.
"If we don't then there could be the next Anthony Joshua, Katie Taylor or Harlem Eubank on the streets, and we don't know it. It is so important we push boxing and encourage participation in groups that might not think it's for them. Boxing belongs to everyone.
"And I will be there, at York Hall on Friday night, supporting Harlem and the other fighters who have come down to support me today."
Tickets for Eubank vs Uruzquieta are available from www.wassermanboxing.com