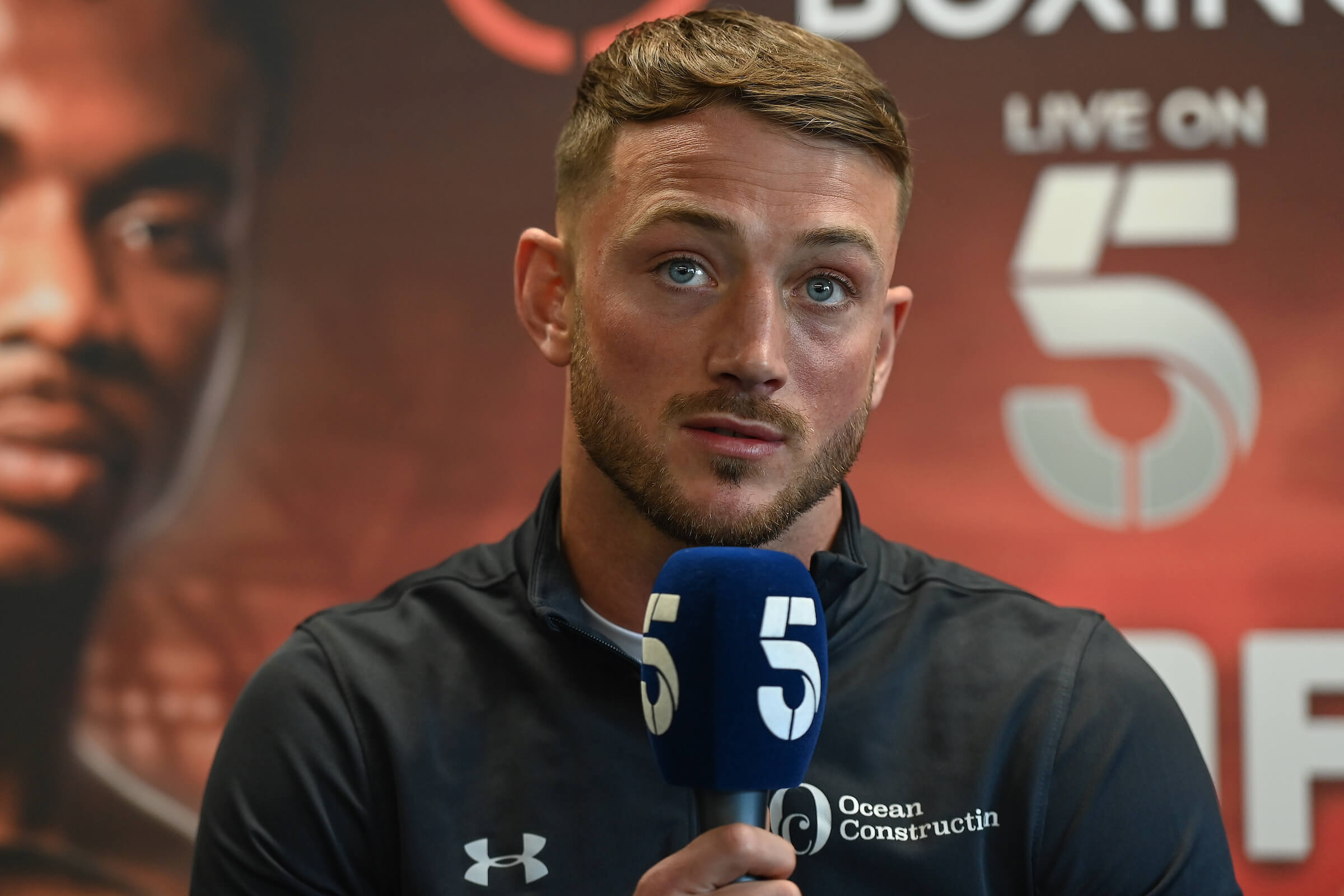 Pauls: "It's time to put up or shut up!"
'The Newquay Bomb' Brad Pauls (15-0, 9 KOs) is ready to explode as he steps up to face domestic rival Ryan Kelly (16-3, 8 KOs) in an eliminator for the British Middleweight Title as part of a huge night of free-to-air boxing on Friday May 13 at the Indigo at the O2 in London, live on Channel 5.
Having made his name on the small hall circuit, the undefeated 29-year-old and former Southern Area Champion, is eager to make his mark on the big stage as he fights for the right to challenge for the coveted Lonsdale belt.
"It's been a long time coming," said Pauls. "I've worked my way up the hard way, on the small hall shows, and finally I get my chance on the big stage. I've wanted it for so long, now I've got to go and win. It's time to put up or shut up!
"The British title is my dream belt. It's the sexiest belt in boxing because it's probably the most credible. With the British Title there's no easy fights, you have to fight someone good, and it holds a lot of credibility. This eliminator is a step towards my dream belt, so it means everything to me.
"I've watched a couple of videos of Ryan Kelly. I know it's a tough fight. He's got good punch power, 16 wins, 3 losses, but I think if I just stick to my game plan and listen to my coach and apply my strength then it's 100% a victory."
On the same night Pauls faces Kelly in eliminator for the domestic 160lbs strap, the Cornishman's friend and training partner Linus Udofia will be fighting former champion Denzel Bentley for the vacant title.
"It's a massive night for our gym and for our coach Terry Steward with both of us in big fights. First and foremost, Linus is my friend so I can't help but be really happy for him. I see him in the gym every day working and grafting for it. You can see what it means to him, and you can see that he deserves it.
"It's funny that we are at the same weight, and it could create a bit of a backlog, but he's given me a verbal agreement, if he wins, he'll have his voluntary and then he'll give the belt up for me so I can fight for it, but first we both need to win on May 13. That's all I care about and that's all I think about," said Pauls.
Josh Kelly, Harlem Eubank and the hotly anticipated British Middleweight Title clash between Linus Udofia and Denzel Bentley will top a stacked card in the capital as Wasserman Boxing launch their first free-to-air event live on Channel 5 on Friday May 13 at the Indigo at the O2, in association with William Hill, Numan and Infinitum Entertainment.