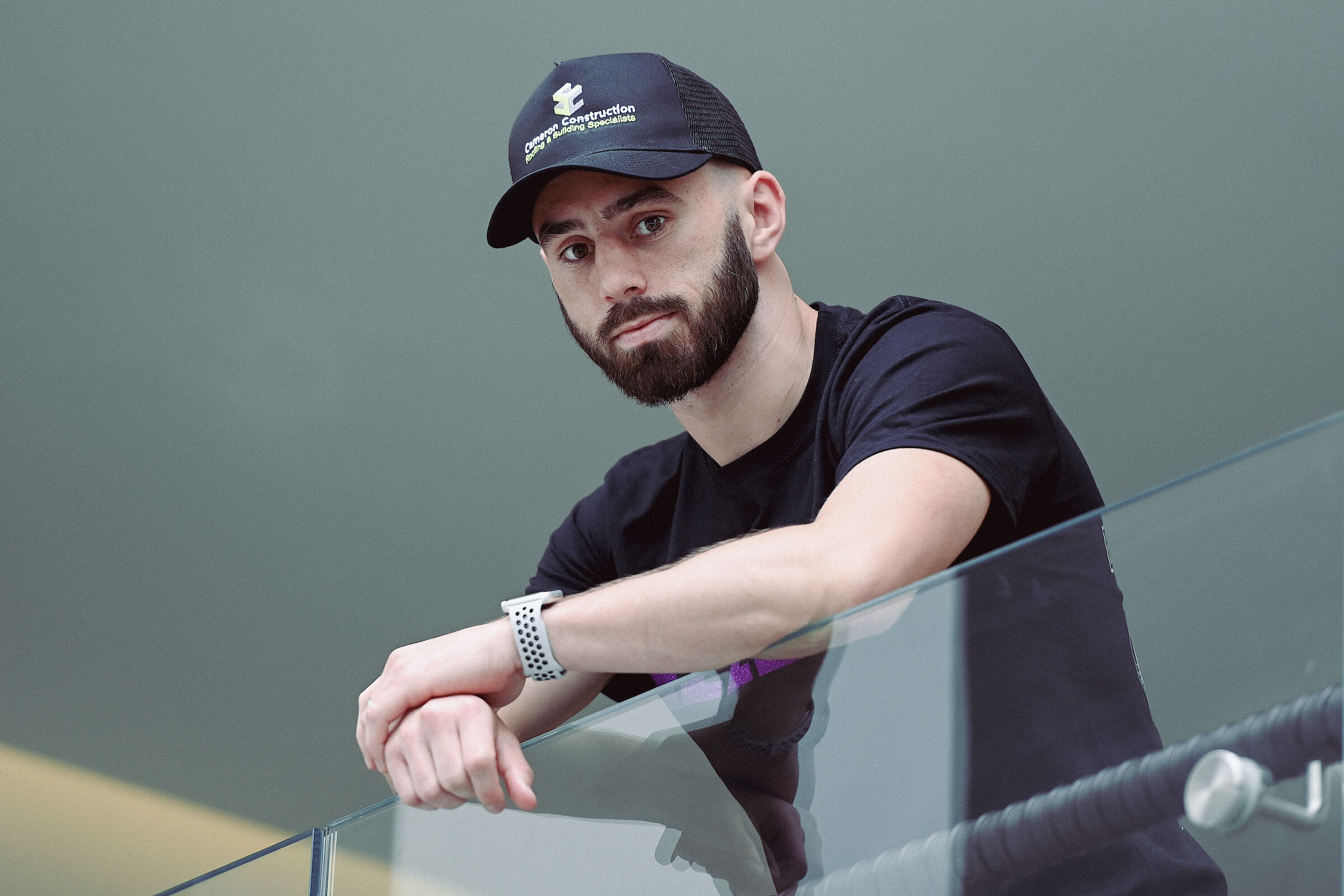 Kelly: "Keep the belt warm for me!"
'Ruthless' Ryan Kelly (16-3, 8 KOs) is promising a clinical performance as he looks to defuse 'The Newquay Bomb' Brad Pauls (15-0, 9 KOs) when they meet in an eliminator for the British Middleweight Title on Friday May 13 as part of a huge night of free-to-air boxing at the Indigo at the O2, live on Channel 5.
Having moved up in weight and reconnected with coach John Costello, Kelly is preparing to launch his assault on a stacked domestic division. The 28-year-old says he has learnt from his setbacks and is confident of overcoming undefeated opponent Pauls and earning his shot at the British Title.
"I think a lot of people think I'm just a come forward fighter, which I've probably made the mistake of doing in the past, but I can box too," said Kelly. "My nickname is 'Ruthless' and you're always going to get a bit of 'Ruthless' but I'm also very clinical, and on fight night, that's what you're going to see, a clinical, ruthless performance."
"I haven't really looked into Pauls much because I believe on the night with the game plan set up by my trainer John, I'll just need to box to instructions and I'm going to win. I really do believe it. I'm not taking it for granted. I know I've had a couple of losses, a couple of setbacks, and I've done a lot of things wrong in boxing, but now I'm in right place, and I'm going to come out with the win.
"I'm always in exciting fights and I think this is going to be a very live fight. On paper it's a 50-50, some people might favour him because of his unbeaten record, but I believe I'm better, and it's going to be my time."
Kelly will be keeping a keen eye on the evening's main event as Linus Udofia and Denzel Bentley battle for the vacant British Middleweight Title, which the Birmingham boxer will be hoping to get his hands on should he beat Pauls.
"Whoever wins just needs to keep the belt warm for me because I'm coming," said Kelly. "I'm not in this game to make up numbers. I've got a couple of blips on my record but nothing I can't come back from, and I'm coming back strong. 'Ruthless' Ryan Kelly against 'The Newquay Bomb' Brad Pauls, that's a really cool fight, and one I'm looking forward to. Thanks to Wasserman Boxing and Channel 5 for having me on board. It's going to be a good night."
Josh Kelly (10-1-1, 6 KOs), Harlem Eubank (13-0, 5 KOs) and the hotly anticipated British Middleweight Title clash between Linus Udofia (17-0, 9 KOs) and Denzel Bentley (15-1-1, 13 KOs) will top a stacked card in the capital as Wasserman Boxing launch their first free-to-air event live on Channel 5 on Friday May 13 at the Indigo at the O2, in association with William Hill, Numan and Infinitum Entertainment.