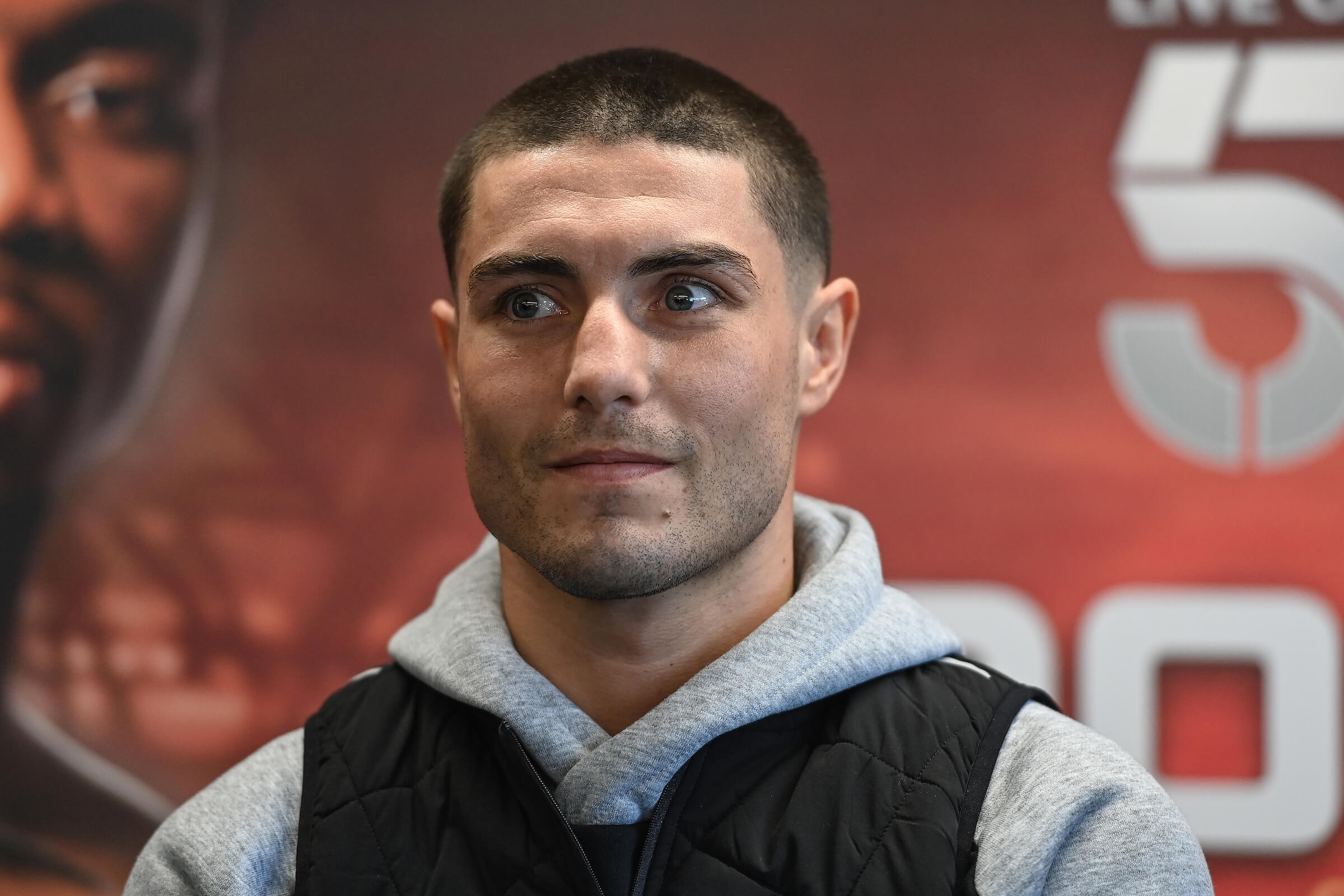 Booth: Kelly can become World Champion
Adam Booth is one of British boxing's most experienced and successful guiding lights, and he'll be homing in on those skills as Josh Kelly (10-1-1, 6 KOs) returns to steal the show on Friday night when boxing comes to the Indigo at the O2, live and free-to-air on Channel 5.
Josh Kelly suffered his first career defeat at the hands of former WBA Welterweight Title holder David Avanesyan (29-3-1, 17 KOs) in February 2021, a situation Booth has found himself in before.
"The loss and what happened that night was a culmination of things going on outside of the gym and outside of the ring that he has taken his time to resolve and correct. It is an essential part of his journey.
"I've had the experience of seeing fighters lose at a lower level, to then come back and achieve at a much higher level. Somebody with the ability of Josh Kelly, with desire, discipline and healthy focus, is a nightmare for anyone."
Former Cruiserweight and Heavyweight Champion, David Haye, suffered his first career loss as Booth watched on from the corner to see 40-year-old Carl Thompson force a fifth-round stoppage of his man.
On the night, Haye dominated the early rounds with his energy and combinations, but could not maintain the pace. Kelly has shown he oozes talent in many of his fights too, but has come under scrutiny when faced with pressure.
The fact that Kelly has returned emphasises a clear indication that the hunger to fight on burns bright, and the eagerness to fulfill his potential is prominent. Booth's backing of Kelly is of the highest order, as are the heights in which he is destined for.
"He can become a World Champion. Absolutely. I've always thought that," said Booth.
"Josh is a talented, intelligent, and capable young man who could do a lot of different things in life. He's chosen to come back and keep doing this, which in itself shows his determination."
It is an eagerly anticipated return for Kelly, who has all the credentials to get back to winning ways on Friday evening. No one believes this more than Booth, who is as excited as anyone to get Kelly operating in his best place – as himself.
"Josh Kelly as a fighter? Talented, tough, incredible imagination, and unpredictable.
"The one thing we are encouraging Josh to be is himself, and he is a highly entertaining individual in terms of whether you have a conversation and a laugh with him, or you watch him spar. It's about him expressing himself."
The hotly anticipated British Middleweight Title clash between Linus Udofia (17-0, 9 KOs) and Denzel Bentley (15-1-1, 13 KOs), the return of Josh Kelly (10-1-1, 6 KOs) against Xhuljo Vrenozi (18-4,3 KOs) and Harlem Eubank (13-0, 5 KOs) versus Sean Dodd (17-6-1, 3 KOs) will top a stacked card in the capital as Wasserman Boxing launch their first free-to-air event live on Channel 5 on Friday May 13 at the Indigo at the O2, in association with William Hill, Numan and Infinitum Entertainment.